The Metropolitan Water District of Southern California and participating water districts throughout the state have banded together to create the Turf Removal Program. The  goals of this program are to increase water use efficiency, reduce runoff leaving the properties, and evaluate the effectiveness of water-saving practices. Through this Program, residential and small commercial customers of participating water districts are eligible to receive rebates for removing their lawns and replacing them with drought-tolerant plants.  Depending on the utility company, incentives range from $1.00 (up to $3) per square foot for qualifying projects.
EarthSustain will do all the groundwork for you to help you take advantage of rebate programs in your area. We will handle all the details of securing your rebate, and through our state-wide network of qualified landscape contractors, manage every aspect of your project. Our experts will work closely with you to create a landscape design based on your preferences and style, as well as your particular site. The Turf Removal Program is ideally suited to:
Condominiums
Homeowner Associations
Apartment Complexes
Commercial Developments
Contact us today for details on developing your Turf Removal Project.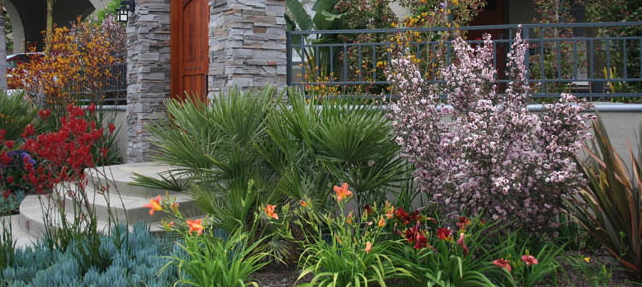 Start Seeing More Green Around Your Home or Business
Let EarthSustain implement a Turf Removal Program for you.
Contact Us