EarthSustain is a California-based company dedicated to helping our clients save water and energy, and saving them money by maximizing the largest available rebates and financial incentives possible.
Our experts have been instrumental in helping businesses and homeowners across California and Hawaii in reducing energy consumption and saving hundreds of millions of gallons of water annually.
We are committed to providing superior service and becoming your single resource in helping you achieve water and energy efficiency and creating a sustainable future.
Leah Murakami, President
EarthSustain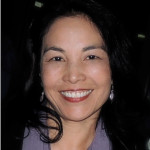 Leah Murakami has over a decade of extensive experience working in the world of water and energy conservation.Since 2003, Leah has worked closely with utility companies including Los Angeles Department of Water and Power, Southern California Edison, Las Virgenes Municipal Water District, Metropolitan Water District, and Hawaii Energy on their conservation and rebate programs.
On the client side, Leah worked directly with corporate level property owners, landscape maintenance contractors, municipality landscape supervisors, property management companies, and engineering directors of major hotel chains to implement water and energy efficiency programs and maximize rebate opportunities.
Over the course of her career, Leah has been instrumental in obtaining significant financial incentives and cash rebates to both businesses and homeowners. This includes rewards based on actual measured water and energy savings achieved, in addition to the net savings derived from the conservation program implemented at the property site.
Leah graduated with honors from UC Santa Barbara and studied at the University of Padua, Italy. She was an officer in the US Air Force as a pilot for KC-135, Stratotanker and the F-16 Fighting Falcon.
Our Mission
EarthSustain is dedicated to helping residents and businesses find ways to save money, water and energy by implementing highly efficient products, services, and practices while maximizing available rebates and financial incentives.
Our Clients
EarthSustain is dedicated to helping residents and businesses become more responsible water stewards. We serve a wide range of commercial and industrial clients, focusing on those that use high volumes of water, including:
Hotel/Resorts
Municipalities
Condominium Developments
Homeowner Associations
Apartment Complexes
High Schools
Colleges and Universities
Commercial Office Buildings
Let Us Put You On a Path to Saving Water Today
Learn how your home or business can start saving money by using water more efficiently today.
Contact Us