Water Savings for Home & Business
Water Rebates and Water Conservation Programs
Many utility companies offer rebates and cash incentive programs that not only make it affordable to use water more wisely, but they put money back into your pocket – immediately. We find water conservation programs involve little or no out-of-pocket costs to you.  With the current drought situation and the ever rising cost of water, there is no better time than now to take advantage of these rebates and programs.
Water-saving rebates and programs include but not limited to the following:
Free Toilet Retrofits
Free Zero Water and Ultra Low Water Urinals
Turf Removal
Large Rotary Nozzle Retrofit for Irrigation
Weather-Based Irrigation Controllers
Rotating Sprinkler Nozzles for Irrigation
Cooling Tower Controllers
Custom Water Projects – for projects that save water, you may qualify for up to $250,000 in incentives on installation of pre-approved equipment and products.
EarthSustain will review your property, find you the largest rebates and best programs suited for your property, and handle all the details of the rebate application process for you.  Plus, we can also manage and coordinate your water conservation project from beginning to end, as well as monitor your actual savings.  Whether your project calls for a simple free toilet retrofit or a total replacement of your irrigation system including turf removal, we will make sure it's done correctly.  And with our network of reputable contractors, we can put your business on a path to saving water and money right away.
Please note, actual rebates may vary depending on your local water district, and funding for many rebate programs can end at any time. Call us now and get started with saving money and water today.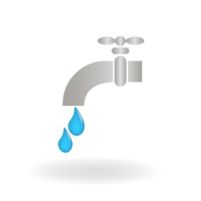 Did you know?
Less than 2% of the Earth's water supply is fresh water.
Landscaping accounts for about half the water Californians use at home.
Showers account for another 18 percent, while toilets use about 20 percent.
The average American uses 140-170 gallons of water per day.
Facts courtesy of the American Water Works Association.
Contact Us Today For Consultation
Learn how much money your home or business can save by using water more efficiently.
Contact Us